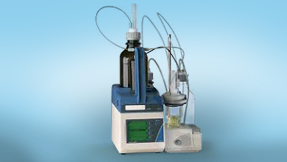 Analytical measurements

Portfolio
Life Science
Our work focuses on your individual needs for all your Life Science needs, Through our collaboration with many well-known manufacturers in the sectors of cell biology, genomics, proteomics, microbiology, microscopy/histology, Life Science laboratory supplies and biochemicals, you benefit from an extensive selection of products and brands at attractive prices. Click the button for the required area and the application you need to access the individual manufacturers. Of course, you can also find all items in our Webshop so you can easily order all products for your Life Science requirements.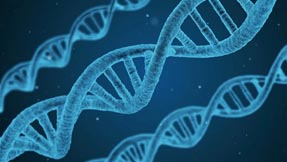 Genomix
Nucleic Acid purification: Reagents, kits, instruments, filter tips, spectrophotometers.
DNA Electrophoresis: Agarose, pre-cast gels, buffers, markers, stains, etc. as well as electrophoresis tanks and power supplies.
Proteomix
Gel Electrophoresis: reagents, Gel documentation, Gel loading buffers, staining , and consumables
Western blotting: Reagents, Buffers, transfer membranes, detection reagents etc.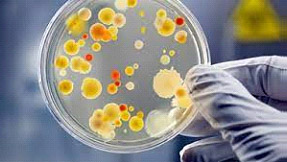 Micro Biology
Culture Media: dehydrated culture media, prepared media plates, additives, supplements and base materials.
Media Preparation: For the preparation of culture medium Beith Dekel offers a wide range of consumables and instruments. Please also refer to our portfolio of general laboratory materials.
Sample collection Filters: accessories, centrifuges, tubes, lab blenders, bags, etc.
Incubation: aerobic and anaerobic incubation systems, ovens, incubators, etc.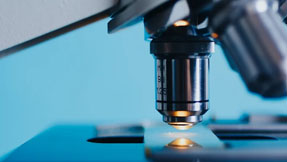 Microscopy
Microscopes: Beith Dekel offers a range of microscopes and binoculars for many applications, as well as accessories, cameras, counting chambers, etc.
Slides and cover slips: Our extensive portfolio includes slides, round and square coverslips, hemocytometer and cover slips, slide trays and accessories.
Fixation and embedding: Paraffins, alcohols, mounting media, embedding cassettes, tissue baths, dry bath etc.
Staining: Dyes and staining solutions, staining jar and racks as well as other accessories.
Cell Biology
Serum and Media:
Consumables: Flasks and plates, inserts, coated cell culture products, roller bottles, cell factories, Petri dishes, test tubes, etc.
Reagents: Supplements and amino acids, antibiotics and selection reagents, transfection reagents, and more.
Instruments: CO2 incubators, safety cabinets, microscopes, cyro container, et